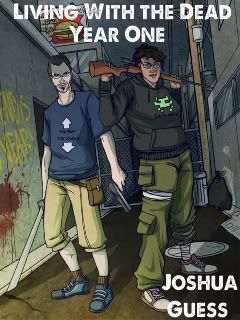 [One more out of character post, and this will be the last one for a long while.]
Today is the first anniversary of Living With the dead. This project has been amazing for me, and I want to once again thank each of you for reading and purchasing the collections on the Kindle and Nook (the newest stuff will be live on the nook within the next few days). I deliberately didn't post about the anniversary in today's LWtD, but I wanted to ask each of you to help us out. My core group of friends and collaborators and I are trying very hard to make today a special one in terms of sales, so please share links to the new stuff on Kindle, the old stuff on Kindle, the blog, my author page, and if you've got a few bucks lying around, go ahead and buy my eBooks. Ten percent goes to a lovely charity, and each purchase helps me get closer to doing this as a full-time job down the road.
Your support is awesome, no matter how you show it. I'm happy for you to just read the blog. Anything else is above and beyond.
Happy first year to all of you, and here's to many more!