[Hey, all. This is obviously an out of character post.]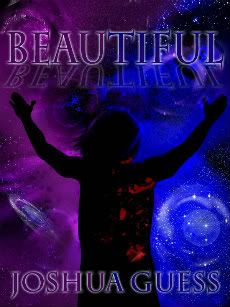 That ^ is the link to my new novel
Beautiful.
You can also find it over there > but I thought I'd point it out. I've taken the day off from writing LWtD to work on the sequel to the colorful book above, but I wanted to put this out there again for those of you who missed it.
The book is an interesting blend of magic, sex, action, adventure, love and comedy. There are vampires, werewolves, gods, dragons, even unicorns. I'm asking you, my loyal readers, to check it out. Buy it if you like my writing. It's $2.99, which is less than a cup of java at Starbucks. I think you'll like it, and by purchasing it, you'll be giving to a worthy charity since I donate 10% of my royalties to Patrick Rothfuss' Worldbuilders.
Also, these are tough economic times, and sales have gone flat for everyone. I'm hoping that you'll support your indie author so I can keep giving you (almost) daily free stuff to read. Getting a little bump on amazon (also available on Nook and Smashwords, which then distributes to most other platforms--just search my name and the book title, you'll find it) might help build sales. I'd also appreciate any sharing of this link, and any word of mouth if you enjoy the book.
I'm happy to get reviews as well.
I love every one of you, and want to once again say thanks for being an awesome audience. You guys keep me going. I know I've said that before, but it never stops being true.